I heard so many nice things about MUFE e/s,so of course I had to try it :)
I ordered it online,so I couldn't wait to get them.And do you know that feeling when you are too excited to get something,and then when you do,it's like...what was all the fuss? :)
It's not like I am dissapointed,but I expected...who knows what :)
I bought empty 10 pan palette and 8 eyeshadows.I wanted neutral shades,since I wear them a lot,and of course,famous 92,purple e/s.
First of all,palette is made from nicer material than MAC one.I mean,it looks nicer,but quality of MAC is better.Also,when you put MUFE e/s in the palette,that's it.It's so hard to pop them out.With MAC,there isn't problem like that.MUFE is longer than MAC palette,but MAC is wider.(I was cleaning MAC palette,sorry it's still wet)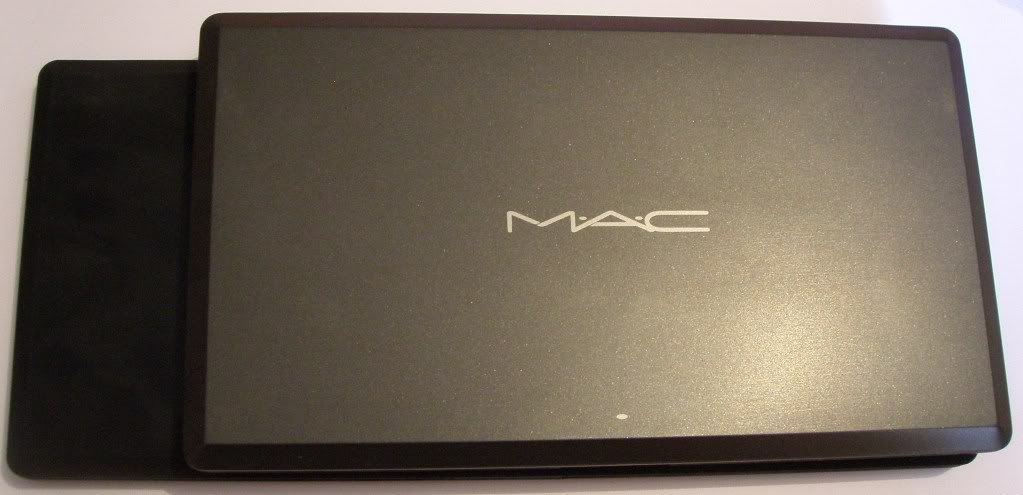 MUFE eyeshadows are bigger.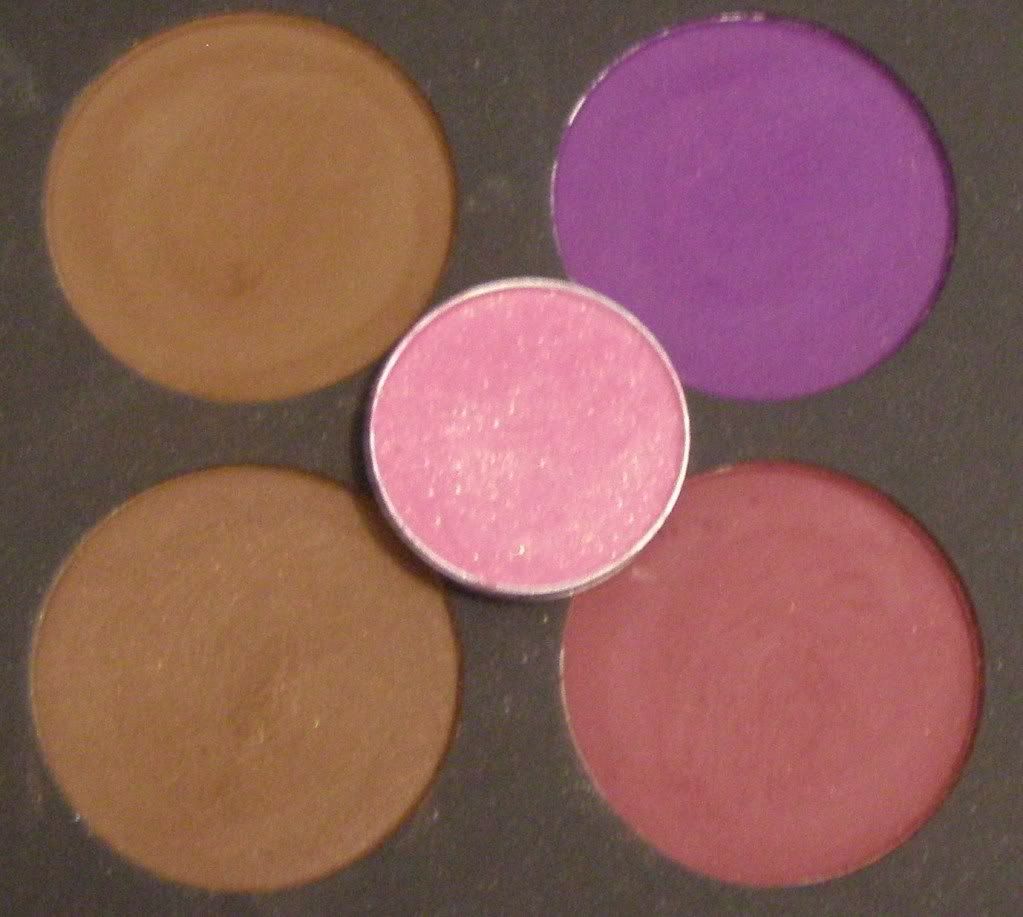 And here are some swatches: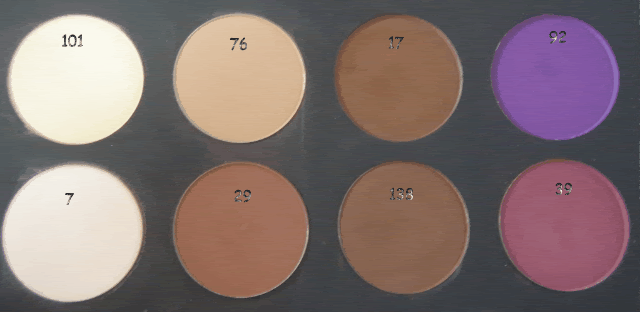 \

Discriptions:
92 - Purple Matte
76 - Beige Matte
17 - Espresso Matte
7 - White Shimmer Iridescent
29 - Chocolate Matte
39 - Plum Matte
138 - Iridescent Chocolate
101 - Lemon Shimmer Iridescent
First picture is without any base.I am not happy with them without it.Even tough 92 is so bright in pan,on my eye it's not that bright.You can see that it's purple,but it's not that great.When you touch eyeshadow,it's really nice,silky,but it's kind of hard to work with matt texture.So I tried with a base.And it's way better.I use UDPP as a primer.Color pay off is so much better.And they really stay a long time.It's a bit hard to blend them.
This 76 colors is exactly the same time as my lids.101 and 7 are beautiful as highlights.All brown shades are great for crease,but as I said,hard to blend so you need more time.But,it's worth it because they stay put.
All in all,without base,I really don't recommend them.But with good primer,they are really nice.I don't like them as much as MAC because it's easier to work with MAC eyeshadows(not all of them),but I would like to try other MUFE finishes,too.
So,do you have any MUFE e/s?What do you think about them?