I bought
Shimmer Waves
01 Bronze in Malta...Oh,beautiful Malta :)
And I totally forgot I have this.Does this happen to you guys,too?To buy something and than buy another things,and forgot that you even have it? :)
From
thebodyshop
website:
'
Best if you want to: Sweep colors together for a stunning, all-over glow on the face and cheeks or use each one individually on the eyes or to accent specific areas.
Best for: all skin types
What it is designed to do:
* Pearl pigments provide shimmer and sparkle, helping to disguise fine lines around the eye area.
* Ultra-fine talc is a high-performance powder that enables smooth and even application.
* Community Trade marula oil from Namibia helps to repair skin's moisture barrier
.'
The thing that I love about this product is that you can use it as a bronzer,to highlight,as an eyeshadow.It's not orange,so if you want to use it as a bronzer,that's a good thing :)
Here are some swatches: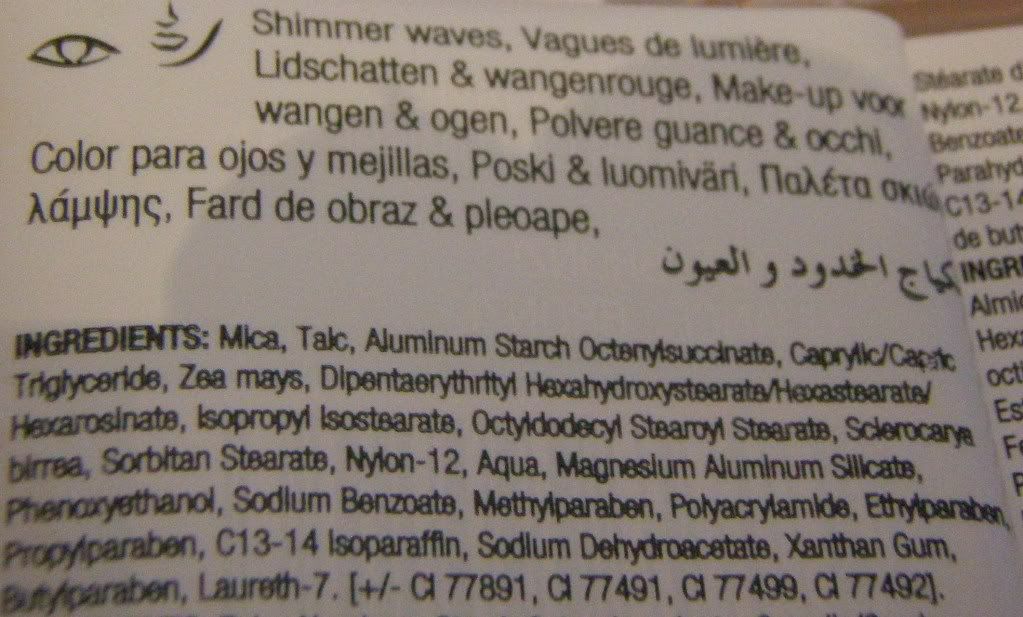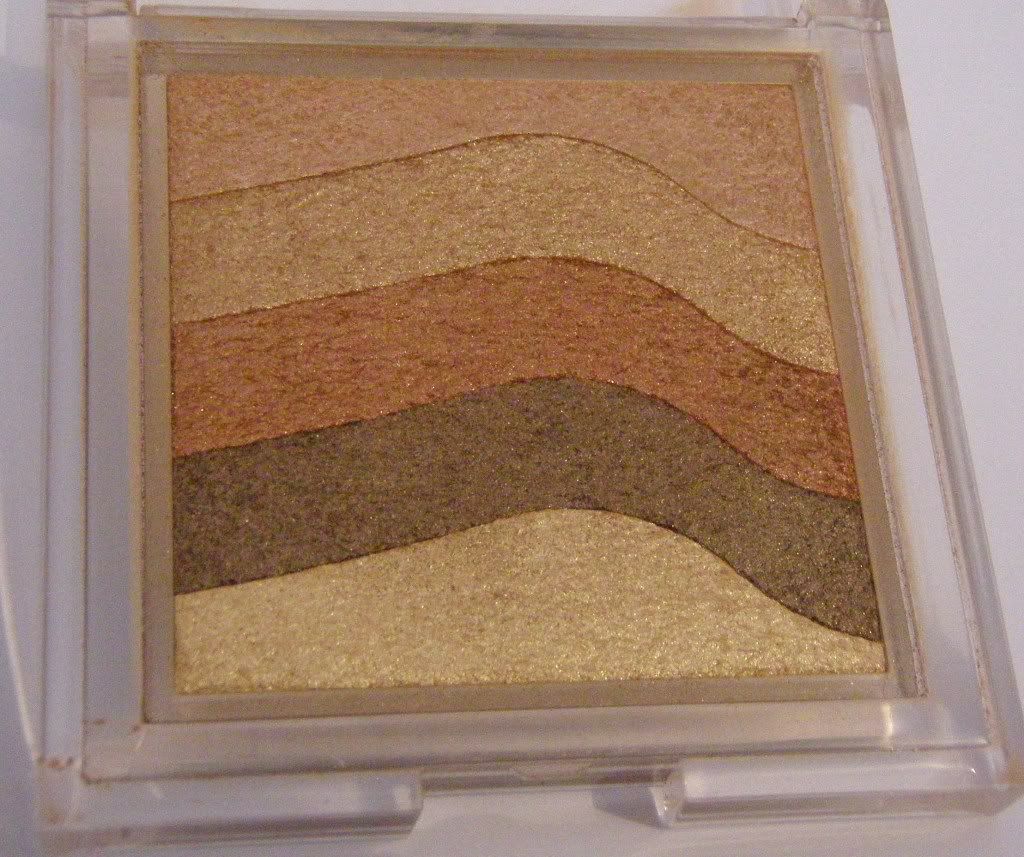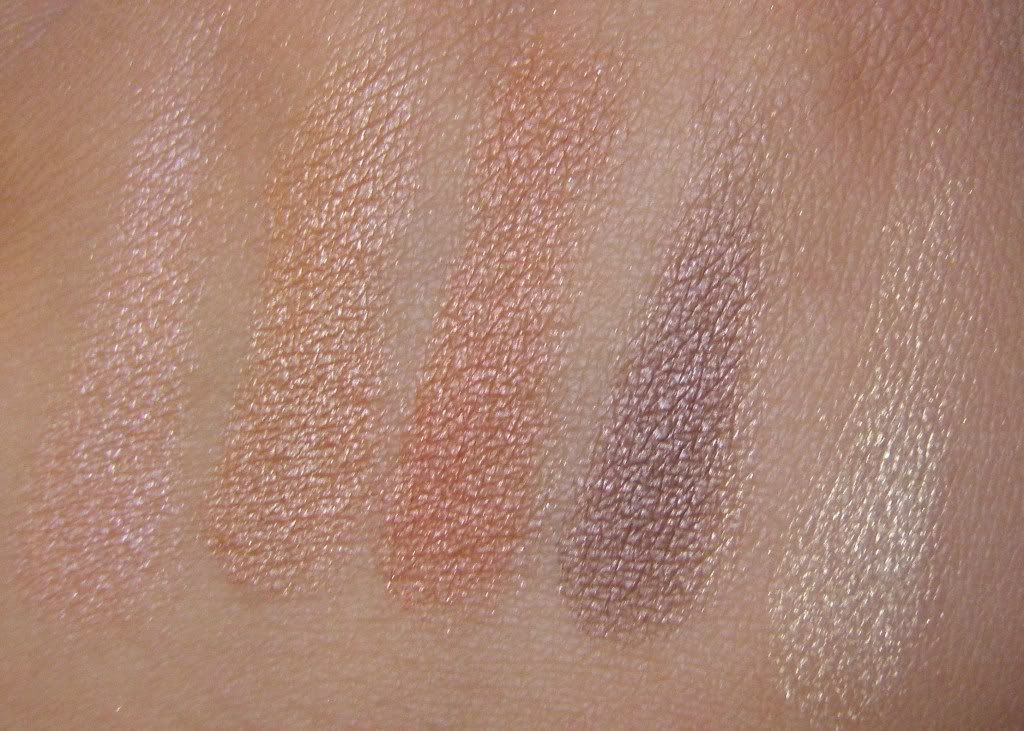 I really like the fact that what you see is what you get.I hate when you buy product and the color in pan looks nice,and then you put it on your face and it's different.
Natural lighting: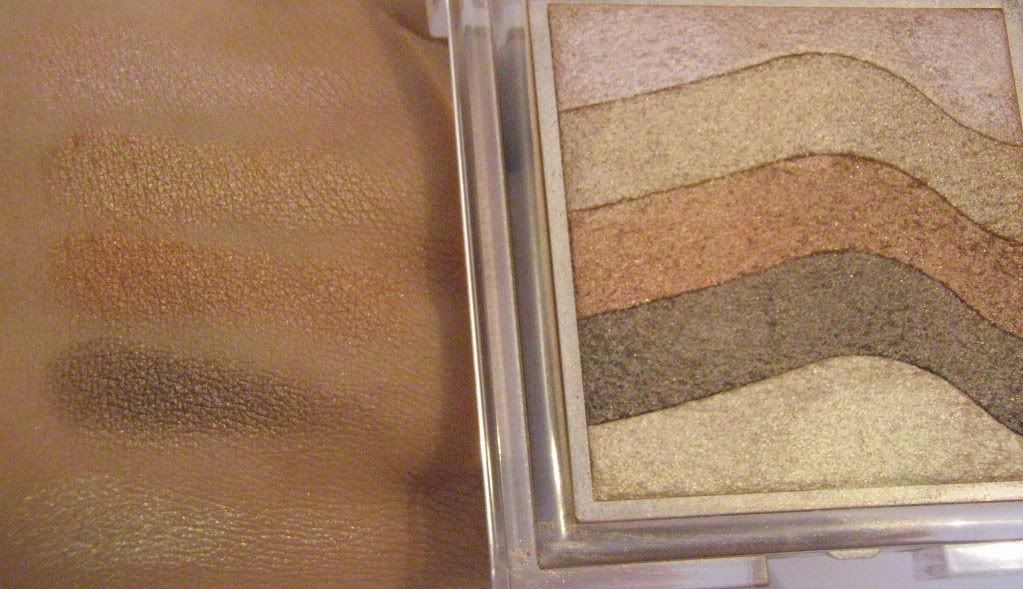 With flash: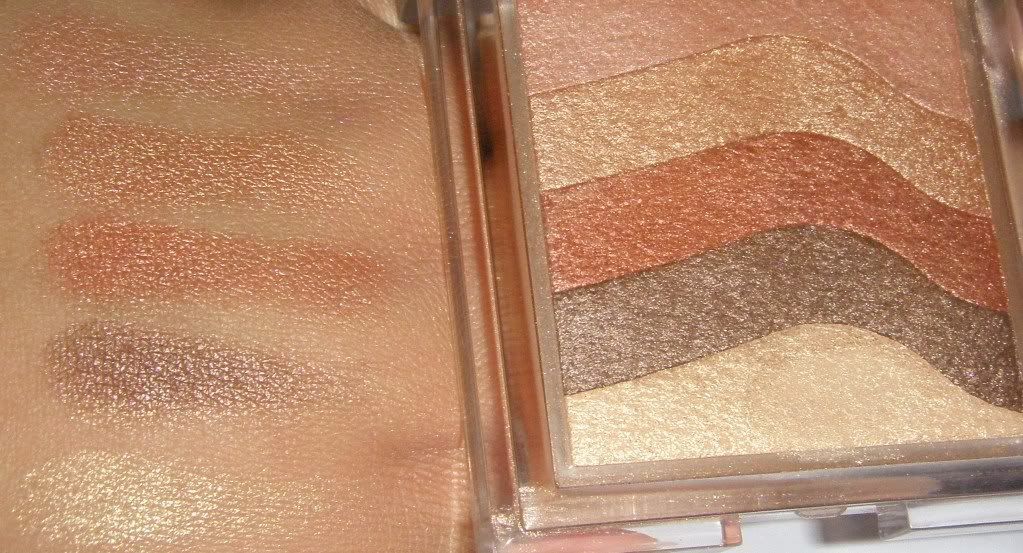 See?It's exactly the same :)
Size:8.5 gr(0.3 oz)
Price:$22.00/£15.65
Source:
http://www.thebodyshop.com
So,I like this product.I like the fact that the product is versatile,it's big so you have enough product,as a bronzer is really nice,not orange,not muddy,easy to blend,nice highlight color,you can create nice look on your eye.
What I like the most is that colors stay perfectly divided in pan.So you mix them together with brush.Usually,products like this get all muddy,colors mix up together.Not with this one :) I hate when you buy product divided in 2 parts and sometimes you want to use one color or other,sometimes both.And when you mix them,you can't unmixed them :) With TBS,as you can see,it has 5 parts,I used it and still colors are nicely divided.
What I don't like is it can be too shimmery.But,what is the summer without shimmer :)