Benefit 10 bronzing & highlighting face powder duo
Claims on Benefit website:
http://www.benefitcosmetics.com/
'Highlight and contour cheekbones in one sexy sweep with this box of satiny pink and bronze powders. They're a perfect 10!

what else you need to know:

Complete with soft, natural-bristle cheek brush.

Easy step-by-step contouring lesson included.
10g Net Wt / 0.35 oz

winner of:

2008 Working Mother Beauty Awards "Best bronzer/highlighter"
Lightly sweep brush over powder so pink highlighting powder appears on half the brush and bronzer on the other half. With pink side up, whisk from the apple of the cheek up to the hairline. Now you've done the sexy sweep!
Wear
10
over any Benefit box o' powder. For example, sweep over
dallas
for sculpted cheekbones with a sunkissed glow.
Apply the pink and bronze shades individually for custom highlighting and contouring.'
The picture on their website is quite representative.What you see is what you get.But still,I took some swatches(click for bigger):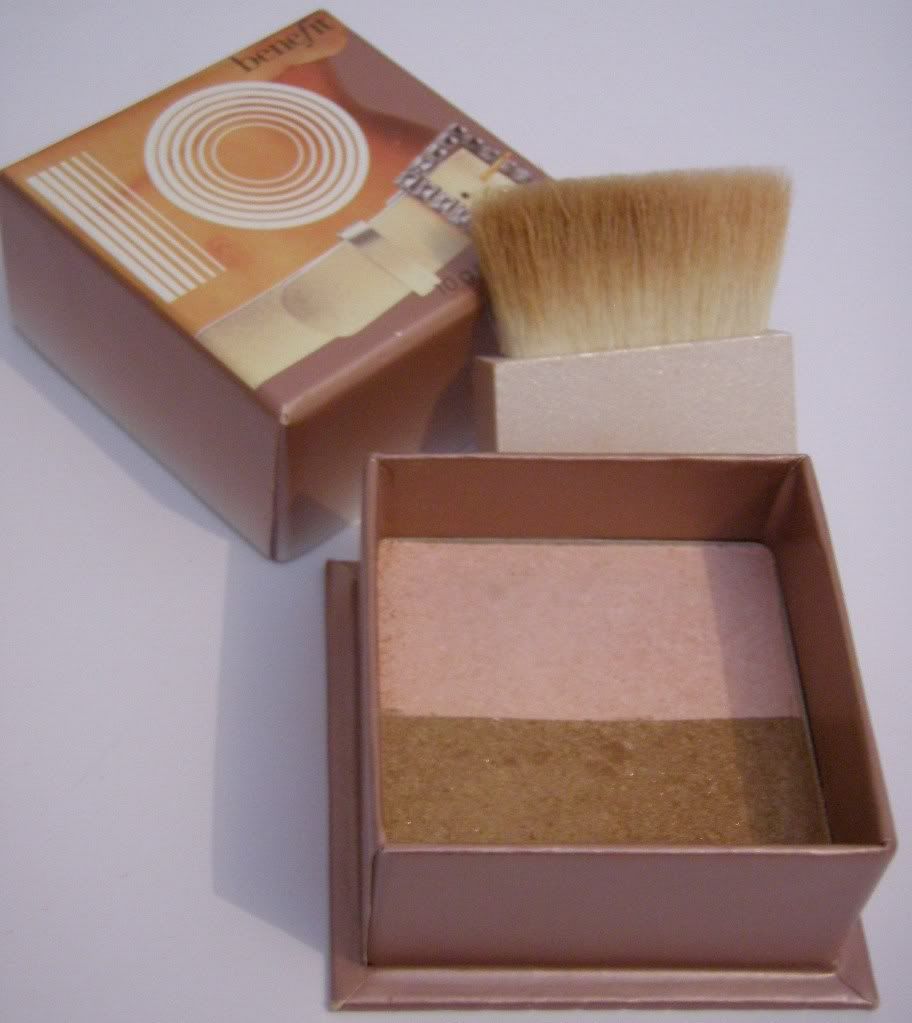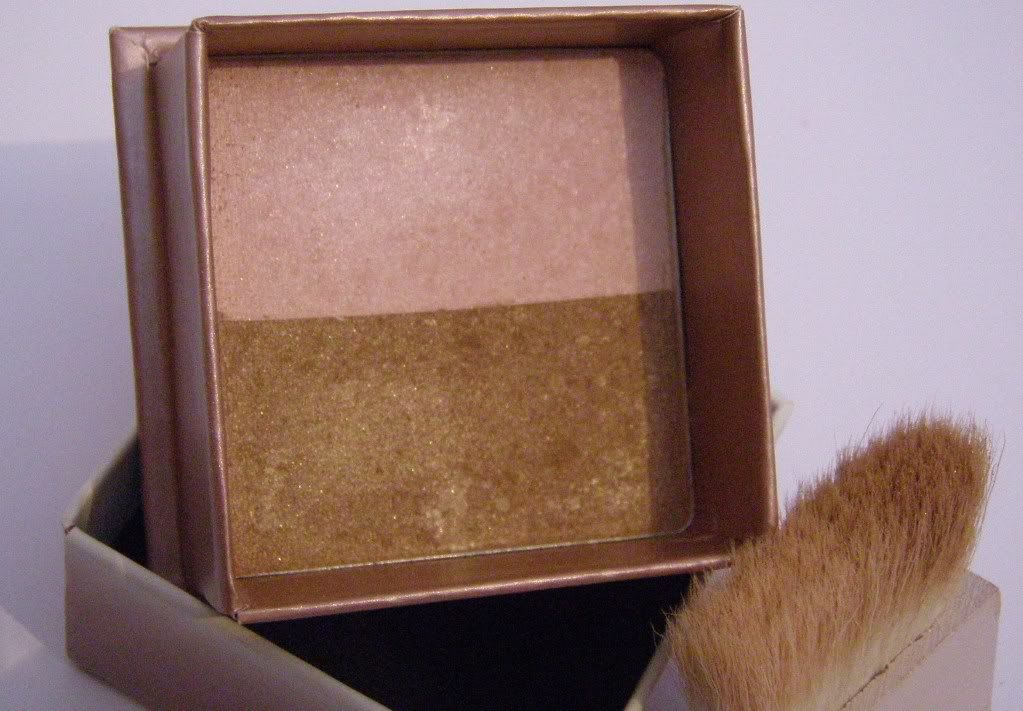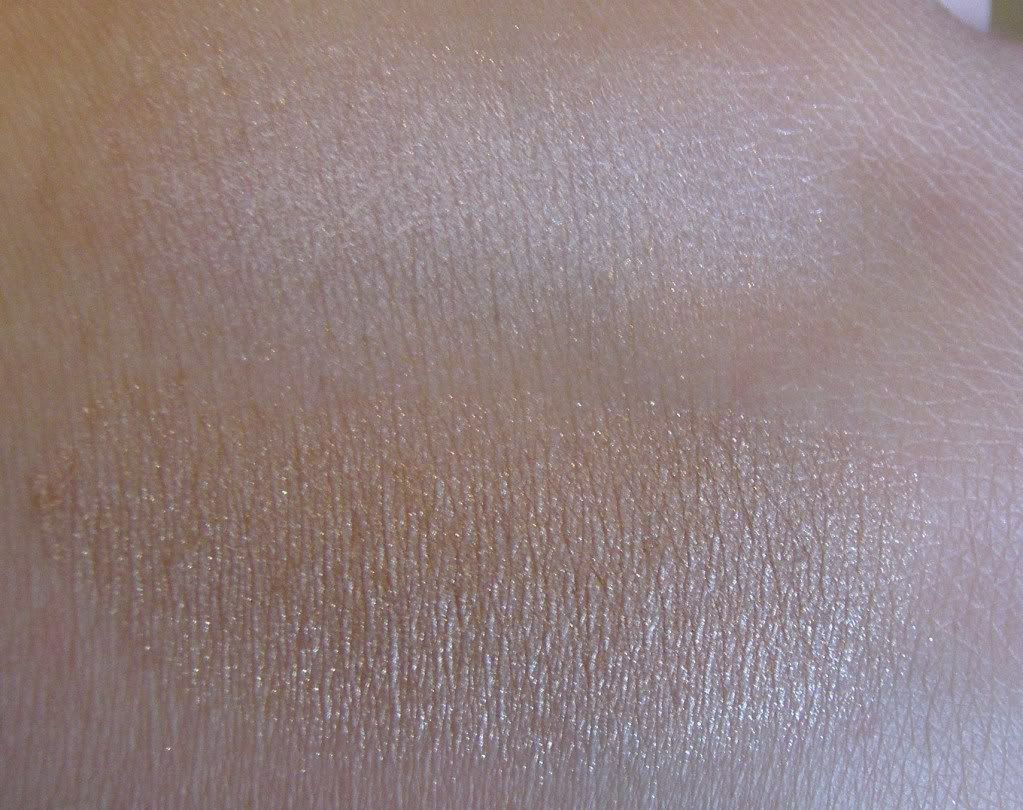 with flash
So,the packaging is adorable.It comes with a brush and instructions.Brush is quite nice and you can use it like this
The product itself is nice if you have lighter skin.On my medium skin,the pink part looks white.It can be used for a highlight as you supposed to.But,if you thought that you can use it as a blush,unless you are really fair,I don't think it will work :)
The brown part is really light brown with nice shimmer and sheen.It can be used to contour your face or as a bronzer.But again,on my medium skin is really subtle bronze looking.Which is not bad things.It depends on what you are looking for from this product :)
All in all,this product is really nice.The price seems a bit high,but you get two products in one :)
I will save it for winter when I am less tanned :)
Price: $28.00